Do you want to transform your yard into a green paradise? Whether you're an experienced gardener or just starting out, there's no doubt that looking after your garden can be a relaxing and rewarding experience.
A lush, vibrant garden requires effort beyond the occasional watering and weeding; when it comes to keeping your plants healthy and beautiful, there are many best practices that seasoned gardeners swear by.
Gardening is becoming increasingly popular as more people embrace natural aesthetics and appreciate how good it feels to put in the hard work to get desirable results.
If you want to keep your garden looking its best, it's important to become well-versed in these essential best practices. From soil preparation to planting techniques, we will explore some of the most effective methods for caring for your home's outdoor oasis.
Invest in the Best Equipment & Supplies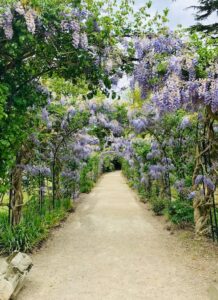 In order to take care of your garden, it is essential to invest in high-quality equipment and supplies.
This will not only help you work efficiently but also add value to the time that you spend on gardening activities. A lawnmower, a trimmer, an aerator, and other pieces of gardening equipment come with different features and prices.
Choose the equipment that suits your gardening needs and make sure to purchase quality products that can be maintained for long periods of time.
You should also consider investing in fertilizer, mulch, soil, and other supplies that are necessary for maintaining your garden's health. By investing in the right tools and supplies your garden will blossom into its fullest potential.
Choose the Right Plants for Your Garden
Getting the right plants for your garden is essential to ensure they thrive and look their best.
It's important to consider factors such as the amount of sun and soil type, as well as the climate.
You'll also need to select plants that are suitable for the style of your outdoor space and that pair well with other existing features.
Taking all these factors into consideration will help you create a vibrant and healthy garden that you can enjoy for years to come.
Prepare Your Soil for Planting
The first step to getting the best possible yield from your garden is preparing your soil for planting.
This involves removing weeds and old plants, adding organic matter such as compost or manure, loosening up the soil so it can accept new roots, testing the pH levels of the soil to make sure they are suitable for growing plants, and ensuring that your soil has enough nutrients to feed new plants.
Choose Sustainable Gardening Practices
Sustainable gardening practices can help reduce the damage that is being caused to our environment as a result of traditional gardening methods. Making ecologically friendly choices in how you cultivate and care for your garden helps to conserve resources, reduce pollution, and protect wildlife habitats.
Examples of sustainable gardening approaches include using natural materials for mulching, composting yard waste and kitchen scraps, reducing water consumption through the use of soaker hoses or drip irrigation systems, and avoiding chemical fertilizers and pesticides whenever possible.
Establish a Routine for Regular Maintenance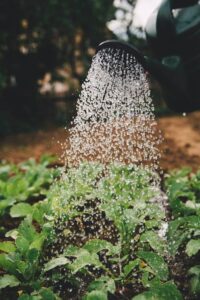 Establishing a routine for regular garden maintenance is an important part of keeping your garden healthy and vibrant.
For example, watering plants regularly, removing weeds, pruning shrubs and trees, applying fertilizers and pesticides, controlling pests, and mulching can all help to ensure that your garden looks its best year-round.
Regular maintenance will help control the spread of diseases to other plants in the garden and ensure that each plant is getting enough nutrients for its growth.
Setting aside some time every week or so to check in on your garden will pay off down the road when you have a beautiful blooming oasis in your backyard!
How to Have a Drought-Tolerant Garden
Having a drought-tolerant garden is an important factor, especially in areas where water sources are limited.
By choosing appropriate plants that are able to survive in arid or otherwise hostile climates, preparing the soil properly, and taking steps to conserve water effectively, you can create a lush garden that is both functional and beautiful.
By implementing gardening techniques and practices such as mulching, watering deeply, and avoiding unnecessary watering, it is possible to maintain a thriving drought-tolerant garden even when faced with challenging environmental conditions.