Are those pesky weeds taking over your yard? You aren't alone. Controlling weeds can be a constant battle for homeowners, and it's one that nobody wants to fight. It's time to get control of the situation and reclaim your lawn or garden.
Weeds are never welcome in the home landscape, yet they multiply quickly and can be difficult to get rid of if not managed early and effectively. Pre-emergent herbicides work well when used according to directions but some don't necessarily want additional chemicals added to their lawn or garden area. No matter what your preference is, there are several methods available for controlling weeds in the yard.
Good gardening practices help keep down your weed problem by preventing them from germinating in the first place.
We will explore several strategies that can help you gain better control over those bothersome weeds in both ornamental and vegetable gardens without having to use chemicals.
Understand The Types of Weeds In Your Grass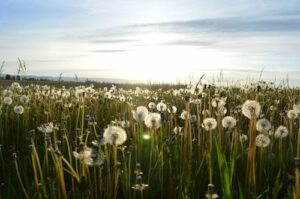 Knowing which type of weeds you have in your grass can help you better combat them, as different species have different growth habits and require different strategies.
Perennial weeds are persistent, coming back year after year, whereas annual weeds tend to appear seasonally and die off within a single season.
Being able to identify the type of weed will help you make informed decisions when it comes to treating your lawn.
Look for characteristics such as leaf shape, color, and texture, in addition to noting any associated flower or seed heads the weed may possess in order to figure out which type of weed you're dealing with.
Assess Your Yard & Its Conditions
To get started with assessing the conditions of your yard, you need to be mindful of certain aspects like soil composition and drainage.
You should also observe the degree of sunlight that your yard receives throughout the day as this can determine what kind of plants and flowers will thrive there.
Consider any special features within your landscape—such as trees, rocks, or slopes—and plan accordingly for how you want to utilize them.
It's important to factor in any possible changes you may want to make to the landscape in order to increase its privacy, reduce noise or highlight a certain feature like a landscaping rock wall.
By thoroughly assessing all these aspects, you can gain an improved understanding of your particular yard's conditions and come up with a tailored solution that best suits your needs.
Choose the Right Herbicides
Having a beautiful, lush green lawn can often be easier said than done. Whether you're battling weeds, fungus, or drought, herbicides can help take the hassle out of maintaining your lawn.
But with so many different products on the market, you need to choose the right herbicide for your particular lawn and weed type.
Research is important when choosing an herbicide. Some herbicides are effective at controlling certain types of weeds, but may not be helpful for others.
Some chemical agents may be harmful to beneficial insects or plants surrounding your lawn. Therefore it's important to become familiar with proper application techniques as well as what each product should treat before applying it to your yard.
Practice Line of Sight Weeding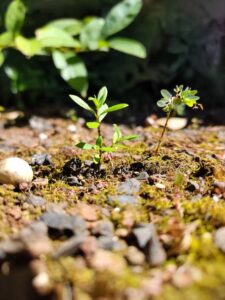 Line of sight weeding, also sometimes known as sheet mulching or smothering, is a great way to keep your lawn clear and healthy.
With this method, all you need to do is cover any exposed weeds with something like cardboard, newspaper, wood chips, or other material that can block the light from reaching the weed and prevent it from growing.
Undesired vegetation will start to break down over time, preventing more weed growth while fertilizer and natural compost help nourish new grass seedlings.
Line of sight weeding is both an effective and cost-efficient solution for keeping your lawn looking its best without relying on chemicals.
Introduce Beneficial Insects & Predator Plants
Introducing beneficial insects and predator plants into your lawn can be an effective and natural way to control the pests that can harm your grass or gardens.
Beneficial insects, such as lacewings and ladybugs, are voracious predators of common pests like aphids, while predatory plants like pitcher plants naturally attract insect-killing spiders and other invertebrates.
By incorporating these living pest-control measures into your lawn and garden maintenance routine you can help maintain a healthy lawn without resorting to harsh chemicals.
Lay Down Mulch or Landscaping Fabric
Mulch and landscaping fabric are important materials to lay down in your garden.
Mulch is a layer of material such as bark, gravel, or grass clippings that are spread over the surface of the soil around plants.
It helps reduce the evaporation of water from the soil and helps control diseases, weeds, and pests. Landscaping fabric helps keep the area neat by preventing weeds and controlling pests that may be hiding in the soil.
It also helps maintain even moisture levels in the ground by allowing air and water to pass through while blocking out sunlight which can dry out soil too quickly.
Both mulch and landscaping fabric can help maintain your garden's beauty as well as its health for years to come.
Keep Your Lawn and Garden Healthy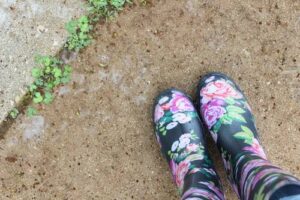 Keeping a lawn and garden healthy can bring a lot of joy to any homeowner.
A well-maintained lawn and garden will add beauty and value to your space. It can also provide you with the perfect opportunity for relaxation and a respite from everyday life.
The key to keeping it looking its best is proper fertilization, watering, weeding, and mowing or edging techniques.
You should use natural pest control options before opting for chemical applications in order to ensure the healthiest environment possible.
Regular care and attention throughout the year will keep your lawn and garden looking vibrant and lush which will ultimately be worth the effort in sheer enjoyment.